SaaS Development
SaaS (Software as a Service) is a unique software delivery model in that it allows employees and end users to work from applications that are hosted remotely, as opposed to installed on their individual computers. Companies today are leveraging this unique cloud-based solution to fully transform their business operations. With custom SaaS development, companies are able to have applications that provide targeted and complete support for their operations, saving valuable time and money. At ExoIS, we provide SaaS development services with unparalleled expertise.
Why Choose ExoIS for your SaaS Development
ExoIS is an IT services company with experience providing SaaS development services to businesses in a wide range of industries. Our team has decades of experience, and we work with you through each stage of the process. Our mission is to deliver an ideal solution that meets the objective for your business—whether that's maximizing productivity for your employees, or providing superior support for your customers—while staying within budget. Providing best-in-class service and support is always our main focus.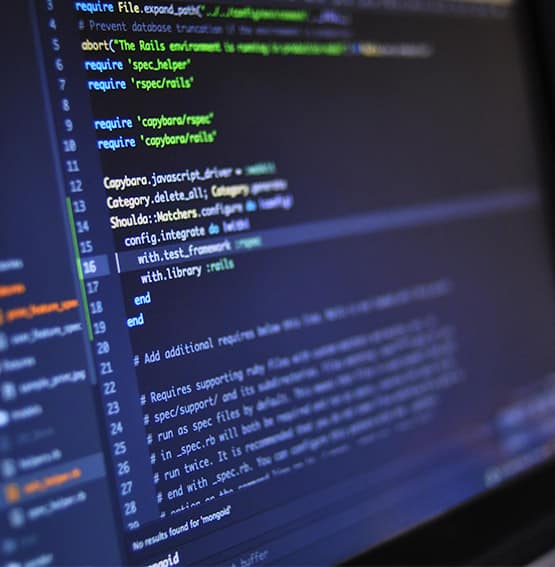 SaaS Application Development
Our team will guide you throughout the entire application development process, from initial conceptualization to the launch. We utilize the latest technology and development standards of the industry. At the end, we'll deliver a product that will meet the needs of your business—and gives you a significant advantage over the competition. Our complete development process includes:
Design
Development
Testing
Debugging
Integration with other Apps
Ongoing Maintenance
SaaS Web Development – Online Portals
ExoIS also provides development services for custom online portals. Online portals provide your business with a centralized gateway for specific employees to gain access to various applications on the cloud. Many times, an online portal can contain numerous critical features, such as organizational tools for customer management, expense forms, employee timecards, and request forms for employee vacation. Whatever your needs, we can build a solution to meet them.
Benefits of Using SaaS Development Services
The right SaaS solution can play a vital role in helping your company reach new levels of success. Here are some of the benefits that a custom development can have for your business:
Trusted SaaS Development Services in San Jose, CA
ExoIS is an IT service provider in San Jose that can help your company fully take advantage of SaaS development services. Our experienced IT staff members will guide you throughout each stage of the process, as our goal is to help you maximize uptime while keeping costs to a bare minimum. Providing top-quality IT services with a focus on superior customer support is always the main focus at ExoIS. To learn more about how our services can help your business, contact us today!