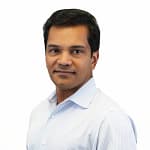 Kishore Khandavalli, CEO
Mr. Khandavalli is the Chief Executive Officer of RiseIT, bringing with years of experience with him. His ability to lead companies toward success is unmatched in his field. As an award-winning entrepreneur and experienced keynote speaker, Mr. Khandavalli is an asset to the entire team.  Mr. Khandavalli has been a board member since 2017. Before joining RiseIT, Mr. Khandavalli founded a variety of companies and led them toward growing success. In 2012, SevenTablets was born as a sect of the iTech group of companies. iTech was started by Mr. Khandavalli in 2001, where he served as Chairman and CEO. Prior to entering the IT industry, he worked as a chemical engineering at Enerfax.
Mr. Khandavalli was named one of the Ernst & Young Entrepreneur of the Year finalists in both 2009 and 2010 as well as a finalist for the Wells Fargo Asian Business Leader in 2010. In his free time, Mr. Khandavalli flies as a licensed private pilot, gives back to the community, and devotes time to his wife and two children. He graduated from the University of Akron, Akron, OH, with a master's degree in Chemical Engineering.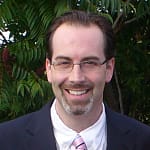 Neil Brogan, Vice President, iTech Consulting Services
Mr. Brogan joined iTech in 2003 and has driven sales and marketing efforts for the channel division to date. Mr. Brogan came to iTech from Nabisco, where he negotiated corporate contracts for consumer goods and trained field sales professionals to maximize productivity and potential. Mr. Brogan is the founder of Life with Dogs, a globally recognized source of canine news and entertainment. Mr. Brogan, his wife Treena, and their ever-expanding pack currently reside in northern Vermont.
Mr. Castillo brings more than 25 years of system, network, and solution design experience to his role at RiseIT. This experience is coupled with many leadership roles in technical, engineering, and development teams, building both hardware and software products and solutions. He is an expert in networking, server, and data center design and management with a recent focus on workload management and migration to private, public, and multi-cloud environments.
Before joining RiseIT, Mr. Castillo was the CTO and Vice President at Resonate, Inc, where he successfully led both the Technical Sales and Engineering teams. In the sales role, his role was instrumental in securing agreements with global clients that included AT&T, Bank of America, Loral Space & Communications, Lockheed Martin, and Saudi Aramco. He was successful in leading the onshore team, building an offshore development organization, and coordinating the collaboration of the two. As a member of the leadership team, he played a crucial role in the acquisition by RiseIT.
He holds a Bachelor of Science in Finance from San Jose State University.
Cesar Castillo, Vice President, Technical Solutions
Sarah Pelud, General Counsel
Sarah is a licensed attorney in the State of New York with over thirteen years of US immigration practice experience, including seven years as in-house counsel. She is uniquely aware of the business and personal challenges with respect to US immigration. She advocates for smart corporate planning and the creation of corporate immigration programs in order to retain a highly-skilled workforce. She holds her Juris Doctorate from Saint Louis University School of Law, and her Bachelor of Science in Business Administration, International Studies, and French from St. Louis University. She loves her work and is proud to provide thoughtful, ethical, and caring service. In her spare time, Sarah enjoys travel, long hikes with her family (including her dog), good books, and fine wine, not necessarily in that order.
Mr. Mula is a senior IT industry executive with more than 20 years of experience in account and operations management, talent acquisition with a history of success in every capacity. Vamshi has worked to develop cost-effective solutions through high-quality processes. As President of Smartworks, Mr. Mula leverages that experience to drive performance and growth across multiple divisions of the company. These range from consulting services to custom software development.
Vamshi Mula, SmartWorks President, Southwest