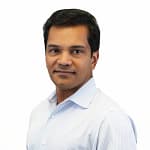 Kishore Khandavalli
Mr. Khandavalli is the Chief Executive Officer of RiseIT, bringing with years of experience with him. His ability to lead companies toward success is unmatched in his field. As an award-winning entrepreneur and experienced keynote speaker, Mr. Khandavalli is an asset to the entire team.  Mr. Khandavalli has been a board member since 2017. Before joining RiseIT, Mr. Khandavalli founded a variety of companies and led them toward growing success. In 2012, SevenTablets was born as a sect of the iTech group of companies. iTech was started by Mr. Khandavalli in 2001, where he served as Chairman and CEO. Prior to entering the IT industry, he worked as a chemical engineering at Enerfax.
Mr. Khandavalli was named one of the Ernst & Young Entrepreneur of the Year finalists in both 2009 and 2010 as well as a finalist for the Wells Fargo Asian Business Leader in 2010. In his free time, Mr. Khandavalli flies as a licensed private pilot, gives back to the community, and devotes time to his wife and two children. He graduated from the University of Akron, Akron, OH, with a master's degree in Chemical Engineering.
Vic started his career in the IT business development area for Burroughs Corporation. After much success there, he moved on to join Comdisco, the largest independent IT leasing company as a Vice President, also earning many of the top business development awards during his tenure there. After 8 years with them, he had the opportunity to become the Founder and President of a captive leasing company for a publicly traded IT company, Pomeroy IT Solutions. Vic built the team, and they completed over $250mm in new leases prior to their sale to Provident Bank. Vic was able to bring the entire team to Provident and he became the SVP of the bank's technology practice.
Today Vic is a Vice President with Summit Funding Group in their technology group.
He holds degrees in Computer Science and Marketing from Southern Illinois University and an MBA from Northwestern University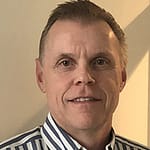 Victor R. Eilau
Richard Keith Sauls
Mr. Sauls has serves as director of RiseIT since January 2018. Mr. Sauls has been a Managing General Partner at Exeter Venture Group, a privately-owned venture capital and private equity firm, since January 2000. Over the course of the same period, he has been a Managing Partner at AppleGold Investment Company, a private investment company. From February 2014 to March 2015, Mr. Sauls was a Portfolio Manager at J.P. Morgan. He served as Investment Chair on the College of Charleston's Foundation Board from 2012 to 2015. From 2004 to 2014, Mr. Sauls was Senior Vice President at GenSpring Family Offices (formerly AMA Global), a privately-owned multi-family office. 2008 to 2010 saw him working as Managing Director of the Diversified Portfolio Group at Crawford Investment Counsel, an investment firm that manages significant assets for private and institutional investors. From 2002 to 2004, Mr. Sauls was Senior Vice President of Client Account Management for Bessemer Trust, a private multi-family office. From 1994 to 1998, he was Associate Vice President of SunTrust Bank.
Michael serves as a Board Director or Advisory Board member for high growth companies. He also contributes to the Investment Committee of the SBoTX Foundation and has served on the Board of Dallas Summer Musicals. Michael is an active member of the National Association of Corporate Directors (NACD) and the Young Presidents' Organization (YPO).
Michael has served as an Operating Partner for HBC Investments and an industry advisor for several private equity fund sponsors after almost a decade of senior executive leadership at Interstate Battery. While at Interstate, Michael was an Officer on the senior executive team, the President of All Battery Centers Inc., Interstate's multi-unit franchise system, and the President of PowerCare Service and Solutions Inc., Interstate's industrial power management business.
Prior to joining Interstate, Michael held senior executive roles at both operating and private equity organizations while serving on the Executive Committee of the Center for New Ventures and Entrepreneurship at Texas A&M University's Mays School of Business.
A native Texan, Michael earned a bachelor's degree from the College of Engineering at Texas A&M University then joined Shell Oil Company's multi-unit retail business in Chicago. He earned an MBA from the University of Chicago with concentrations in finance and international business. Michael and his wife Tonya have been blessed with two wonderful children. As a couple, Michael and Tonya give back by mentoring couples through their engagement season. Outside of his family, community, and professional commitments, Michael enjoys being outdoors, shooting, and reading.
Michael A. Tapp
Sue Quackenbush
Sue Quackenbush serves as Chief Human Resources Officer for Vonage. She leads all aspects of Human Resources, including compensation, benefits, training, talent acquisition and development, and organizational development and effectiveness. Sue brings with her 30 years of experience, spending 22 years in human resources and eight years in corporate finance. Prior to joining Vonage, Sue was Chief Human Resources Officer at Presidio, Inc. Prior to that, Ms. Quackenbush was Vice President of Human Resources at DMG Information & Events and earlier, Head of Human Resources, Global Banking & Financial Markets, for BT (British Telecommunications). Sue has also held executive roles at Thomson Reuters, R.H. Donnelley, Honeywell and Ford Motor Company. She earned an M.B.A. from Drexel University, and a Bachelor of Science degree from Rutgers University.